Jockey Club Power of Music Programme – "All about Love" Christmas Concert
"All about Love" Christmas Concert touches the heart
The Jockey Club Power of Music Programme is organised by the Hong Kong String Orchestra and funded by The Hong Kong Jockey Club Charities Trust. Another "All About Love" series concert under the Programme will be staged on Boxing Day and featured performers – virtuoso violinist Yao Jue, local musician Peco Chui, percussionist Chris Brien, and the HKFYG Hong Kong Melody Makers – will present music from a number of classic films. Want to spend this Christmas wrapped in beautiful melodies? Buy your tickets now!
26 December 2016
Venue: Concert Hall, Hong Kong Cultural Centre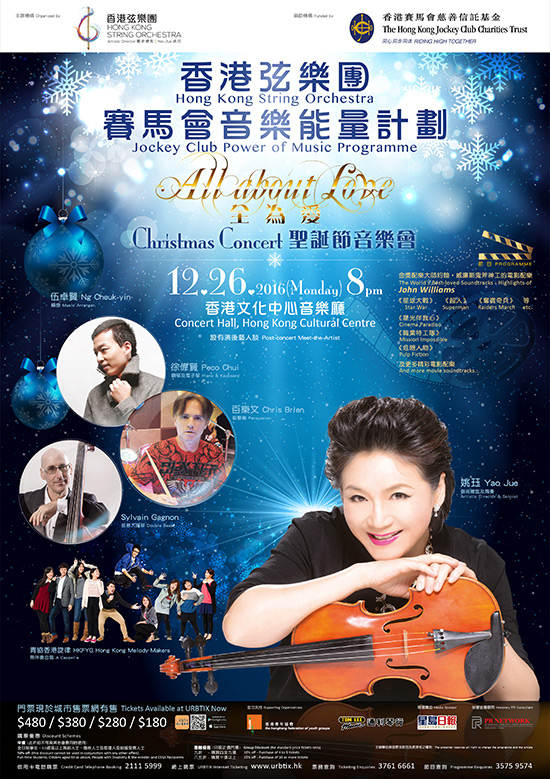 Jockey Club Power of Music Programme presents their "All about Love" Christmas Concert.