"Transforming Lives: A Library Exhibition for HKUST 25th Anniversary"
Innovative technology transforming lives
This year marks the 25th anniversary of the founding of the Hong Kong University of Science and Technology (HKUST), which had its construction funded by The Hong Kong Jockey Club. To celebrate, an exhibition entitled "Transforming Lives" is being held to tell the stories of the University's impactful inventions and innovative ideas in teaching, research and societal engagement. The exhibition is jointed presented by the HKUST Library and Publishing Technology Center. Projects on display include HKUST's contributions in the medical sector, novel materials, and communication technology, such as 5G networking and wireless connectivity, plus so much more. Mark the day!
21 April 2016 – 31 December 2016
Venue: Ping Yuan and Kinmay W Tang Gallery, Lee Shau Kee Library, HKUST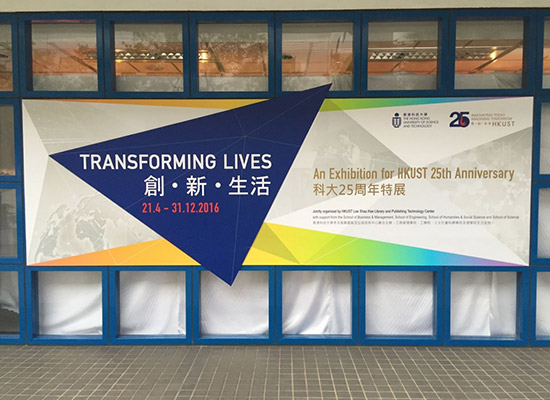 To celebrate the 25th anniversary of their founding, HKUST is holding an exhibition to demonstrate how technology transforms our lives.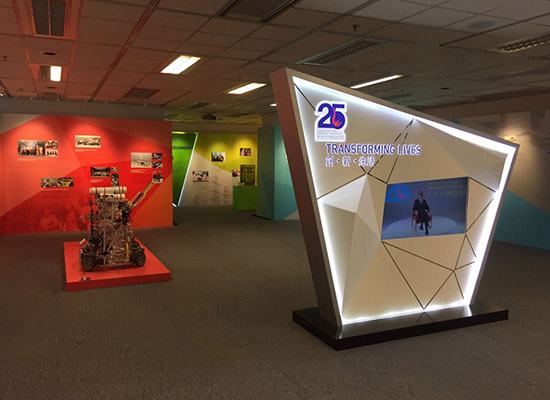 The exhibition covers the University's innovative teaching models and social engagement plans.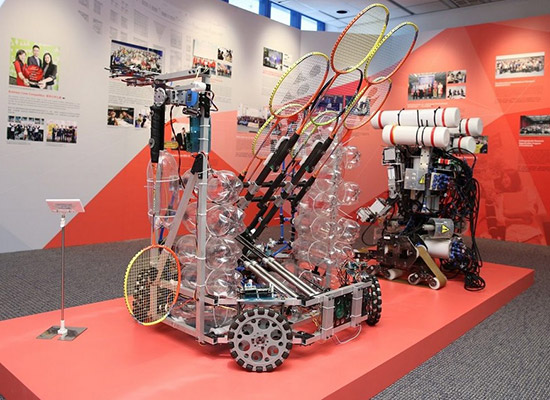 Transforming Lives: A Library Exhibition for HKUST 25th Anniversary